Monday, July 10th
(Afternoon)
The Colorado Center for Nursing Excellence has developed a program that allows participants to explore their bias, learn how to talk about diversity and create a more inclusive workplace. The Center's Bias Buster program is a 4-hour interactive workshop designed to increase awareness of bias and explore how conscious and unconscious bias impacts communication and decision-making when we interact with individuals and groups that are different from us. Participants will further explore the effects of bias in everyday situations and determine alternative behaviors that stop bias in its tracks. Participants will be required to complete an Implicit Association Test prior to attending the workshop. Bias Busters is just one of the Center's DEI training programs that can be brought directly to your organization.
Amanda Quintana DNP, RN, FNP grew up in Southern Colorado, a rural and underserved area. Dr. Quintana has been an RN since 1989. She received her BSN and MSN degree from Regis University and her DNP from University of Colorado in Denver. She worked as a Family nurse practitioner from 1999-2008 and then focused her career on nursing academia and leadership. She has been a nurse educator since 2002. Her clinical focus has been in medical surgical nursing, neuro, ENT, Family practice and Internal Medicine.

Dr. Quintana is currently a Senior Project Director for the Colorado Center for Nursing Excellence (Center) leading the HRSA Nursing Workforce Diversity Project to increase nursing workforce diversity in the state. Her projects focus on mentoring, holistic admissions, cultural competence training, and nursing education pipeline in an effort to bridge the nursing diversity workforce gap. She is an Intercultural Development Inventory (IDI) Qualified Administrator and a Co-Active trained coach. Her Coaching training was received from the Coaches Training Institute. In 2019,
Dr. Quintana received the Dr. Margie Ball-Cook Award from Colorado Nurses Association in recognition of her work with diverse populations. She also received the Doris J Biester Award in 2019 for Excellence in Leadership from Sigma Theta Tau International Alpha Kappa at Large and is a 2020 Denver Regional Nightingale Luminary.
​
Creating a Culture for ALL






D

iversity, equity, and inclusion are essential components of nursing education. In order to establish a learning environment that is inclusive of all students, nursing faculty must be committed to that goal. This pre conference will focus on various activities that can be used to create such a culture.

This presentation will focus on interactive exercises that raise student awareness to concepts such as privilege, bias, and microaggressions. By engaging students in these activities, they begin to understand their personal role in creating a culture that fosters learning for every individual. These opportunities for active learning, understanding, and participation can help better prepare nursing students to enter the workforce well equipped with a foundation based on inclusivity.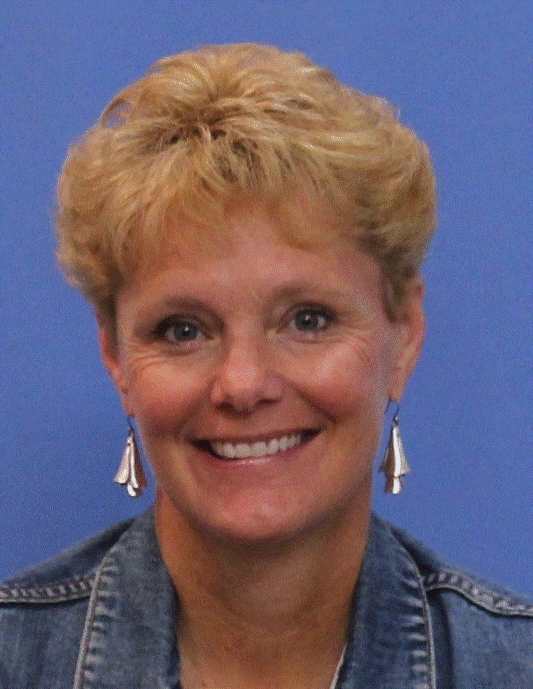 Katrina Einhellig PhD, RN, CNE has been a nurse for 30 years. She specializes in labor & delivery, medical-surgical nursing, pathophysiology and pharmacology. She has taught nursing education for 16 years at the associate, baccalaureate and graduate levels. Katrina is currently privileged to serve as the Director of Nursing at Aims Community College and strives to create an environment in which every student can learn and thrive. She was the recipient of a Regional Nightingale Luminary Award for Advocacy in 2022. She has spoken at conferences both nationally and internationally such as Sigma Theta Tau, the Western Institute of Nursing, and the Nurse Educator Conference in the Rockies is one of her favorites!
April Fulton RN, MSN, RNC-OB, CNE has been serving as a nurse for 18 years, specializing in high-risk obstetrics. Her teaching career started off in 2014 at Phoenix Community College where she created many innovative teaching projects including a Spanish Simulation and an ASL Simulation. She is currently a faculty member of Aims Community College where she serves as a co-chair of the Student Nursing Association. April has presented at several conferences including NISOD, International Educators Retreat, and NEC. She is passionate about using technology in the classroom and enjoys sharing new ideas with other educators. April above all loves teaching students and is honored to contribute to the education of future nurses.
Jenna Bernklau, Ed.D., RN, CPN is a member of the nursing faculty team at Aims Community College in Greeley, Colorado. She currently teaches the fundamentals and pediatric didactic and clinical courses. Additionally, she teaches nursing students in the lab and simulation settings. She has worked in many clinical settings and has a passion for providing care to and advocating for patients of all ages. Most recently, Jenna has published her dissertation on dementia education and patient care which is something she is passionate about sharing with current and future generations of nurses. Jenna's experience with diversity in caring for patients across the lifespan, as well as her experience in academia, has made her enthusiastic about sharing best practices for diversity, equity, and inclusion in nursing education.
Ani Matt has been a nurse for 18 years. She specializes in intensive/critical care nursing, forensic nursing, medical-surgical nursing, mental/behavioral health nursing and pharmacology. Ani has taught nursing for six years, at both the associate and baccalaureate levels. Ani is currently a Professor of Nursing at Aims Community College. She has been the recipient of the Dean's Choice Faculty of the Year Award, The Daisy Award and The Nightingale Luminary Award. Ani has presented at various engagements including the University of Northern Colorado's Student Nurses Association, Aims Community College Allied Health and Sciences Career Day, University High School FBLA Association and the Colorado Student Nurses Association's Annual Conference. Ani is passionate about creating learning environments that support student success.
Ageism is a public health crisis. It negatively impacts mental and physical health as we age and it impacts the delivery of effective health care. This is happening at a time when we are living longer lives. Too often ageism goes unrecognized because society has normalized it. Health professionals receive little training to improve age-based discrimination in health care settings. Changing the Narrative – a national leader addressing ageism through education and training – offers an interactive workshop integrating age-based implicit bias and evidence-based language for communicating about, and with, older adults for health professions educational training programs. This workshop provides a model for preparing a non-ageist healthcare workforce.
Janine Vanderburg leads Changing the Narrative, the nation's leading effort to change the way people think, talk and act about aging and ageism. She founded its Age-friendly Workplace Initiative, which won a Metro Vision Award from Denver Regional Council of Governments, to call attention to the business case for older workers and intergenerational teams. Currently a resident of Colorado's North Fork Valley, she served several terms on the Denver Commission on Aging. She won the Mayor's Diversity and Inclusion Award as well as Colorado Center on Aging's Public Service award for her advocacy of older adults.

Janine chairs the Leadership Council of The Encore Network, a global coalition of leaders who champion the civic, social, and economic contributions of people 50+ . She also serves on the board of the Center for Workforce Inclusion LABS, which champions innovative, inclusive workforce development programs and thought leadership that powers economic opportunity and enables all adult job seekers to thrive in the ever-changing world of work.
​
Kris Geerken is Program Manager for Changing the Narrative where she developed the Age-Friendly Healthcare initiative, including production of the educational film, Antidotes for Ageism, which includes a self-directed discussion guide. In 2020, Kris partnered with a Colorado PBS station to produce a series of intergenerational conversations including the role of the arts in advancing social justice, digital divides during COVID-19, health equity and ageism. In 2019, she developed a downloadable toolkit for intergenerational conversations on ageism. In addition, she is an Adjunct Instructor at Metropolitan State University of Denver teaching Aging and Society: Ageism and Ableism.

In her previous work she served as Vice President with Colorado Center for Aging and she worked in hospice where she developed a community training program in advance care planning.

Kris holds a Master of Health Administration degree and a B.S. in Human Development with a concentration in aging issues.
​
How to Develop Clinical Judgment to Prepare Students for Practice and Licensure
Most graduate nurses do not possess the clinical judgment skills essential for safe practice. To address this current crisis in competency, the presenter will share educational best practices and practice-based strategies to empower nurse educators to develop clinical judgment in the classroom and clinical settings to better prepare students for the complexities of real-world practice and the upcoming Next Generation NCLEX.
OBJECTIVES:
Describe educational best practices to develop clinical judgment.

Create a case-based scenario to make classroom learning active.

Apply classroom and clinical strategies to acquire clinical judgment.

Identify questions that can be used to develop clinical judgment across the curriculum.
Keith Rischer, Ph.D., RN, CCRN, CEN, is an author, nurse educator, and expert clinician with more than 35 years of experience who is recognized as a thought leader on clinical judgment and its importance for safe nursing practice and improving patient outcomes.

Driven by a passion for inspiring and educating the next generation of nurses, Dr. Rischer launched KeithRN in 2012 to pursue his vision of transforming nursing education. His innovative clinical reasoning case studies simulate current practice realities to help students think critically and apply knowledge to complex patient scenarios. His membership platform, Think Like a Nurse, provides over 1500 educators in over 200 programs across the United States and Canada additional active learning and evidence-based teaching strategies to develop clinical judgment essential for safe practice.